CA Clinics uses a video platform called Coviu. Coviu can be accessed using the internet on your computer or laptop. Alternatively, a Coviu is available for use on your mobile phone. Your video consultation is easy to use.
We've provided some simple tips to help improve your experience:
Consider this a normal appointment, the same as visiting a GP, Dentist or other healthcare professional in their office.
Ensure that you have a private, quiet, place for our meeting.

Remove or turn off distractions such as phones, TVs, radios, or other computer applications.
Take a few minutes to prepare yourself before the meeting, to relax and focus on what you want to discuss.
As with any visit to a drs clinic you will be asked to settle your account at the time of the consult. Please make sure you have your medicare card and credit card available.
We wouldn't wear our pyjamas to an appointment (though we might like to), so lets keep the space professional.
If you experience any difficulties with the connection, please have your mobile phone nearby so we can contact you.
Finally, please note that Coviu is a safe and secure environment. None of the data that is exchanged in a video call is saved anywhere. All of the call, including audio, video and data, is encrypted between you and the practitioner so nobody can listen into the call.
Please make sure you have sufficient bandwidth at the location that you are joining from. It should be a minimum of about 0.3 Mbps. You can test your bandwidth at: http://www.speedtest.net/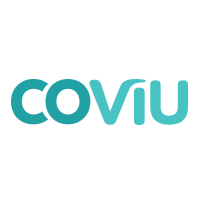 Accessing Coviu using a Web Browser on a computer or laptop
To access Coviu you first need a Google Chrome. Unfortunately, Coviu will not
work on other browsers. To access Coviu simply visit the following link
Your browser may ask for permission to access your microphone and camera. Click the 'Allow' button.