Medicinal Cannabis Australia
We are dedicated to providing the latest information on medicinal cannabis healthcare and its effects on certain conditions.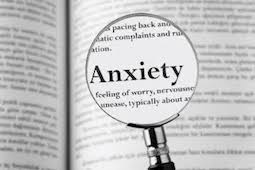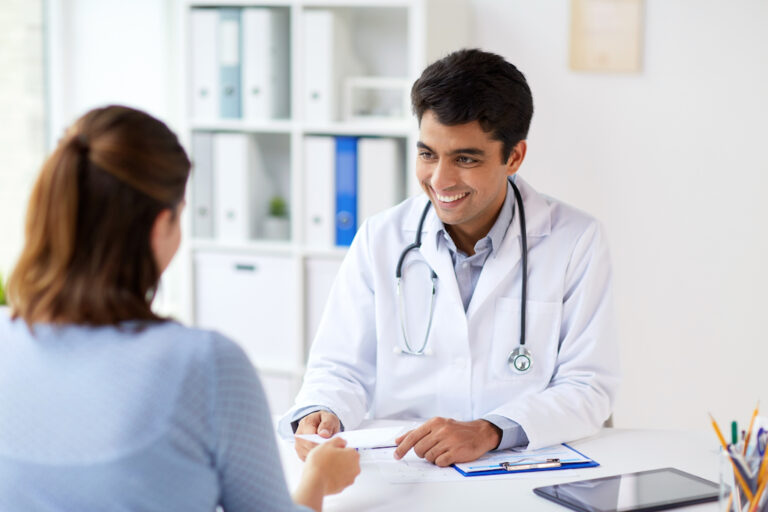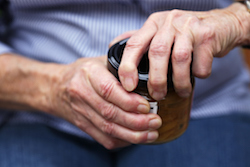 Medicinal cannabis Australia: legality and uses
The medicinal properties that the cannabis plant species has to offer as an alternative therapy continues to be uncovered.
Medical cannabis can be legally prescribed in Australia by a registered doctor. Under Therapeutic Goods Administration (TGA) guidelines, these doctors must apply for TGA approvals with each patient's specific use of medical cannabis. See Is medical cannabis legal in Australia below.
Australian medical cannabis trials and research from around the world has shown medicinal cannabis to have potential in treating conditions and symptoms associated with chronic pain, anxiety, nausea, childhood epilepsy and a range of different autoimmune and neurodegenerative disorders. Some of these are conditions are approved under the TGA Special Access Scheme. However, as with any medication, side effects may apply depending on each individual patient. This can be further discussed with your doctor. 
While stigma associated with marijuana and weed continues to be prevalent in some sectors, there is now enough scientific evidence showing possible benefits of medicinal cannabis.
What is medicinal cannabis?
Medicinal cannabis, sometimes referred to as medical cannabis or medical marijuana, is the medical application of pharmaceutical-grade cannabis products regulated by Australia's TGA. Cannabis plant species contain more than 100 different cannabinoids, many with medicinal actions not yet discovered. The two primary cannabinoids utilized for medical cannabis patients are delta-9 tetrahydrocannabinol (THC) and cannabidiol (CBD).
These two cannabinoids act on the human body in different ways potentially providing management of symptoms for a variety of different illnesses.
THC is the cannabinoid responsible for the psychoactive effects typically associated with cannabis. In medical cannabis formulations, THC has the potential to have therapeutic impact on pain reduction, appetite stimulation, nausea relief, reduction in muscle spasm and a number of other actions.
CBD is a non-psychoactive compound, meaning it won't initiate feelings of euphoria or get patients 'high'. CBD has been approved by the TGA for access under the SASB scheme for a number of conditions and symptoms including anxiety, insomnia, pain and inflammation to name a few. Doctors generally start with this treatment option for medical cannabis patients in Australia due to its well-documented safety profile and minimal side effects.
Is medicinal cannabis safe for use? 
The safety profile of medical cannabis formulations has been assessed in a number of clinical trials. Each formulation offers different cannabinoid profiles which impact the safety and action of the medicine.
Legal CBD oil and CBD dominant formulations have been assessed and generally regarded as having low toxicity compared to many commonly used conventional medications, and thus safe for use in humans when accompanied by supervision by a medical practitioner. Side effects of CBD oil can vary but are generally mild including gastrointestinal discomfort, drowsiness and dry mouth. People experiencing side effects should consult and advise their treating doctor for further assessment.
The safety profile of THC continues to be investigated. By and large, it is a safe compound when dosed appropriately for individual medical cannabis patients. Some individuals with specific conditions or medications may experience unwanted side effects from THC-containing medicines and should always be treated under the supervision of a trained medical professional. There are also some contraindications whereby prescribing doctors may choose other medicinal cannabis clinic treatment options, again highlighting the need for management under a medical cannabis professional.
Side effects of THC in medical formulations can vary but can include dry mouth, nausea, low blood pressure, anxiety and euphoria or intoxication. There is potential for tolerance and dependence in regards to THC, this is still classified as a low risk of dependence compared with some other substances and long term impacts are still being investigated.
Is medical cannabis legal in Australia?
Medical cannabis is federally legal in Australia. In October 2016, the Australian government amended laws to allow for the legal prescription of cannabis medicines.
Since legalisation, the Therapeutics Goods Administration (TGA) has approved over 46,000 medical cannabis applications (May 2020).
Patients wanting to access legal medical cannabis can go to their GP or a cannabis specialist doctor, such as those at CA Clinics. The prescribing cannabis doctor will assess each individual case for suitability with supporting evidence and process the medical cannabis patients application via the Special Access Scheme (SAS) pathways.
Medical cannabis can be prescribed via the Authorised Prescriber scheme, where a medical cannabis doctor has the approval to prescribe a specific medical cannabis oils product to patients within their speciality, ie pain, anxiety, epilepsy, nausea and vomiting. This pathway is infrequently utilised with most medicinal cannabis prescriptions processed through Special Access Scheme Category B (SAS-B).
Through the SAS-B pathway, medical practitioners process single applications for individual medical cannabis patients, based on their specific condition and the unregistered product that is intended to be prescribed.
Even though medicinal marijuana is federally legal in Australia, the majority of products are still unregistered medicines. This means the Australian Register of Therapeutic Goods (ARTG) has not evaluated products determining their safety and efficacy to have them registered as medicines in Australia. 
This means that if the product a patient is prescribed is not listed on the ARTG there are no subsidies through the Pharmaceutical Benefits Scheme or private health cover. State approvals and regulations with this medication range can still apply.
In the coming years, Australia can expect to see an expansion of medical cannabis formulations being registered.
Medical cannabis is legal in Australia however, sources of cannabis not prescribed by a medical professional remain illegal. THC, a psychoactive compound in cannabis oil, is classified as a Schedule 8 controlled substance and CBD, the other widely recognised compound in cannabis is classed as a Schedule 4 drug with no psychoactivity. Possession of these compounds in any form is illegal without a prescription.
What states have medical cannabis?
All Australian states have legal pathways access to medical cannabis through the amendment to the Narcotic Drugs Act in 2016. The pathways to access medical cannabis are the same across the country, medical cannabis patients can engage their GP or a medical cannabis clinic in Australia to see their eligibility for medicinal marijuana.
There are various nuances to the laws regarding medical cannabis in different states, dictating the applications needed at a state level.
What medical reasons could cannabis oil be used for?
Medical cannabis can be considered as a therapy for a wide range of conditions and symptoms when other methods have been exhausted. Some of the main symptoms which medical cannabis has been found to have some efficacy are chronic pain, insomnia, seizures, and in the reduction of chemotherapy-induced nausea or cachexia.
A range of mood disorders have also shown potential positive outcomes in medical cannabis trials. There is some evidence to showing symptoms of mood disorders could be managed with CBD oil and medical cannabis formulations. Some results have been mixed or showed dose-dependent outcomes, further research into how medical cannabis can best be applied in the treatment of mood and psychological disorders is needed.
Research shows medical cannabis may have benefit in other settings such as autoimmune conditions like Multiple Sclerosis, Irritable Bowel Diseases and Rheumatoid Arthritis.
The effects of medical cannabis, particularly CBD oil, in reducing seizures for adult and paediatric epilepsy patients has been well documented. Additionally, some medical cannabis patients may find relief from sleep disturbances with the application of medical cannabis formulations.
Medical cannabis is also indicated for use in oncology patients and palliative care settings. In terms of inflammation, pain relief, reduction of nausea and positive impacts on anorexia for cancer patients and individuals at the end of their life, its proposed benefits are often comparative to other pharmaceutical treatments.
Other reasons medical cannabis is being researched for include;
Skin conditions eg. acne/psoriasis
neurodegenerative conditions
Alzheimer's
Parkinson's and Huntington's
Opioid addictions
Other less common conditions and symptoms.
DISCLAIMER: The information on this page and throughout our website is not meant to promote medical cannabis as a definite treatment, but rather to inform and educate. CA Clinics tries our best to comply with TGA guidelines for the dispensing of content. Also note that medical cannabis effects can vary depending on individual patients according to factors such as size, age and dosage. For more information, please discuss with your registered doctor or call us at 1300 991 477.
Australia Medicinal Cannabis News
Endometriosis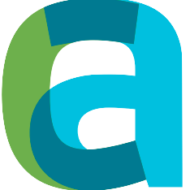 Women's Health​ and Medicinal Cannabis Medical Cannabis and Women's Health​ You may be surprised to know the first recorded use for medicinal cannabis for women's health
Read More »